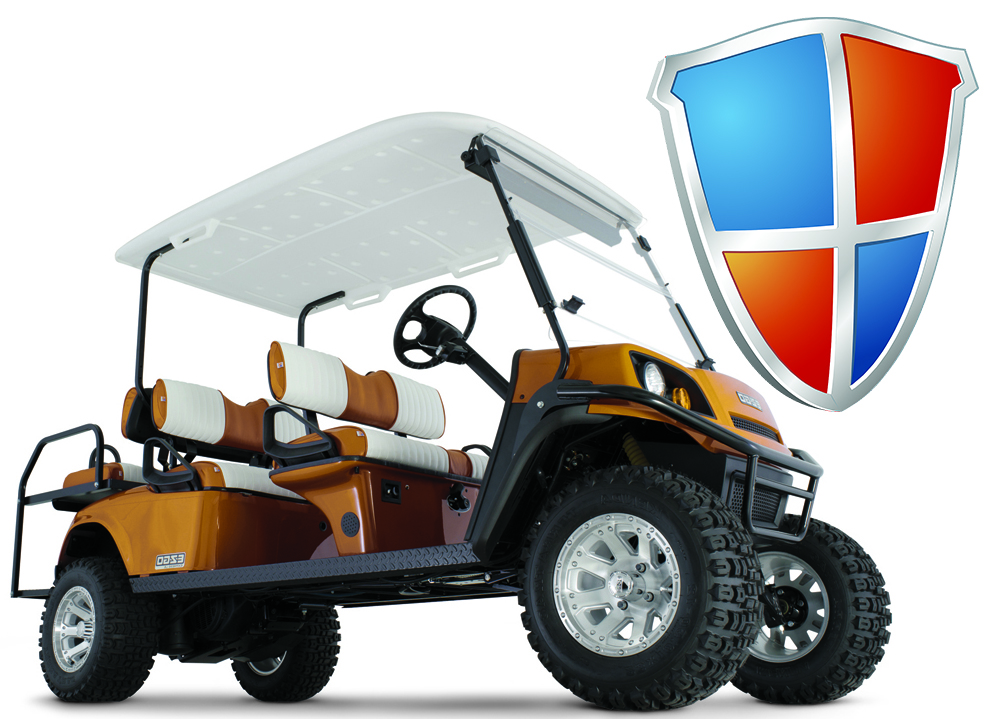 Golf carts are usually a sizeable investment, which makes protecting that golf cart an important part of ownership. Carolina Golf Cars in Charlotte provides us a closer look at some helpful ways to make sure your golf cart is always protected.
Park Indoors
Storing your golf cart indoors will protect it from the elements of nature and it will also reduce the risk of theft. One of the more popular items thieves tend to look for when breaking into a home is actually golf carts. Don't make your golf cart anymore of a target by parking out in the open and unattended.
Proper Cleaning
Owners may want to provide their golf cart with the best cleaning possible and that could lead to the use of a pressure washer. Avoid this method as a pressure washer can actually damage your golf cart. Stick with an ordinary wash using a simple garden hose.
Purchase an Alarm
There are alarm systems that are designed for golf carts. They work the same way as a car alarm and sound when someone attempts to start the cart without a key. Sometimes, the presence of an alarm is enough to dissuade thieves as it means a lot of extra hassle for them.
Routine Inspection
It's a good idea to inspect your golf cart every now and then. This can be just a quick and simple check. For the most basic safety needs, make sure your brake pedal and accelerator pedal are not obstructed and can be pressed down with ease. For a more rigorous inspection and maintenance work, schedule an appointment with a golf car service center.
Overnight Storage
To make sure your battery does not inadvertently drain, check to ensure that all devices are powered off when storing your golf cart for the night. Also, make sure the parking brake is set. For long-term storage, be sure to change the tow/run switch from run to tow.
Check Lights
Being out in your golf cart after sunset means that you will have to rely on your lights and turn signals. That is why it is recommended to always check your lights each week to make sure they are working properly. Driving at night without lights could be dangerous for you and it also makes your golf cart more susceptible to damage.
Carolina Golf Cars is stocked with a long line of accessories to make sure your golf cart is fully protected. Our Charlotte custom golf carts can meet your exact specifications as well. Carolina Golf Cars also brings you top quality golf cart repair along with a vast selection of new and used golf carts for sale.